Background
Across North America, pollinator populations are declining and loss of meadow wildflower habitat is a primary reason for this decline. Rights-of-Way (roadsides, utility corridors, solar farms) offer a unique opportunity for supporting pollinators. Vegetation management on Rights-of-Way (ROW) are compatible with native meadow habitat, which is required for the Monarch butterfly and other pollinators. Techniques to establish sustainable, pollinator-friendly habitats on Rights-of-way have been developed and found to be cost-effective over the long term. This type of habitat conversion also can help with positive bottom line outcomes and corporate social responsibility targets. Canadian Wildlife Federation is building a program to support Rights-of-way managers in restoring habitat for pollinators.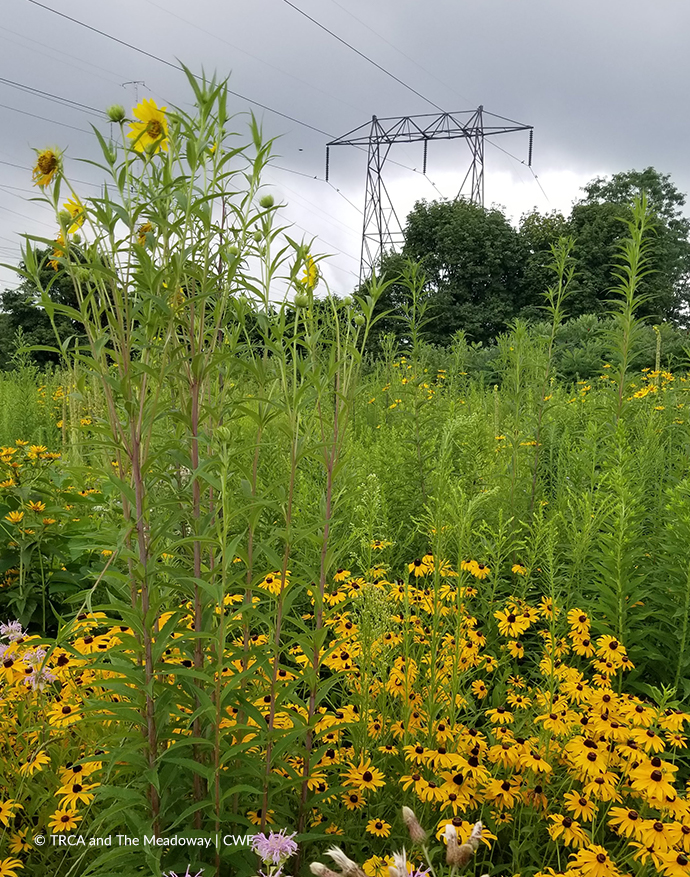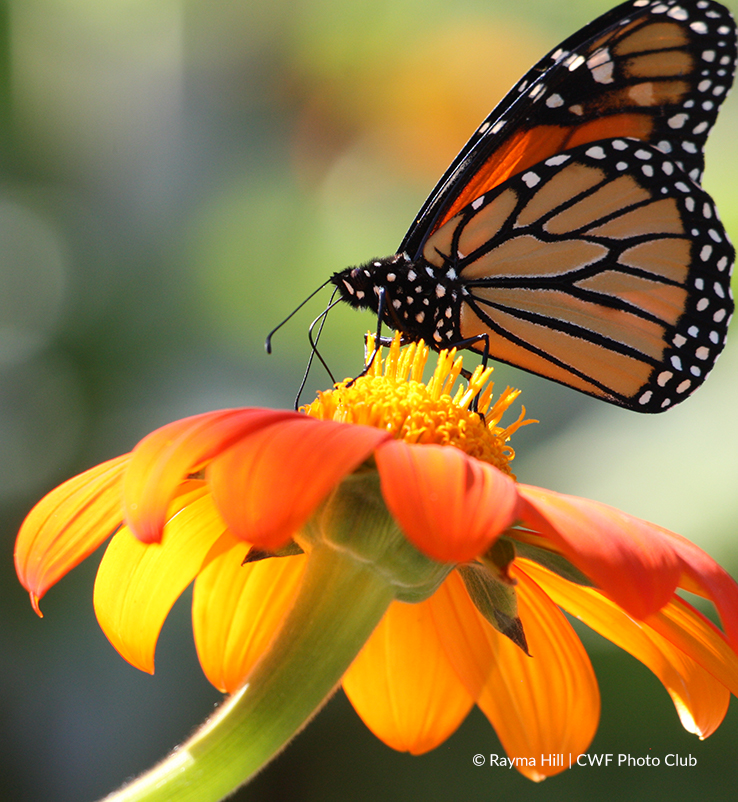 Rights-of-Way Habitat Restoration Program Objectives:
Building a network of ROW managers (examples: roadways, hydro transmission lines, solar farms, pipelines) for pollinator meadow habitat restoration
Organizing and facilitating peer-to-peer technical training in habitat restoration (examples: webinars and workshops)
Increasing the area of habitat restoration along ROW corridors
Working with ROW partners to implement restoration projects in eastern Ontario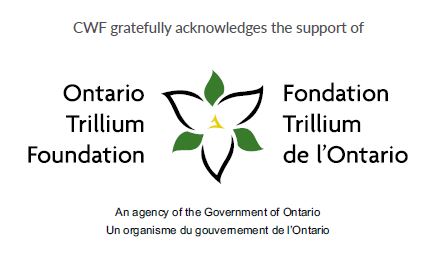 Rights-of-Way Habitat Restoration Network
As part of the ROW Habitat Restoration Program the Canadian Wildlife Federation is building a network of ROW managers who are interested in learning and applying these new integrated vegetation management techniques to help restore habitat for pollinators. There are three levels to the network:
The Canadian Chapter of the Rights-of-Way Habitat Working Group (ROWHWG)
Join this international movement through the newly formed Canadian Chapter. The U.S. ROWHWG (formed in 2015) provides support to those who are restoring pollinator habitat and using new Integrated Vegetation Management techniques for pollinators. The Canadian Chapter will be able to draw from this experience and knowledge.
The ROWHWG offers training, discussion boards and various online resources including the Pollinator score card.
The Canadian Chapter will not only connect you to American ROW Managers and vegetation management practitioners who have a variety of experience in the field but also to other Canadian practitioners. Joining is free and includes access to the U.S. ROWHWG network also.
Sign up here to be part of the Canadian Chapter today.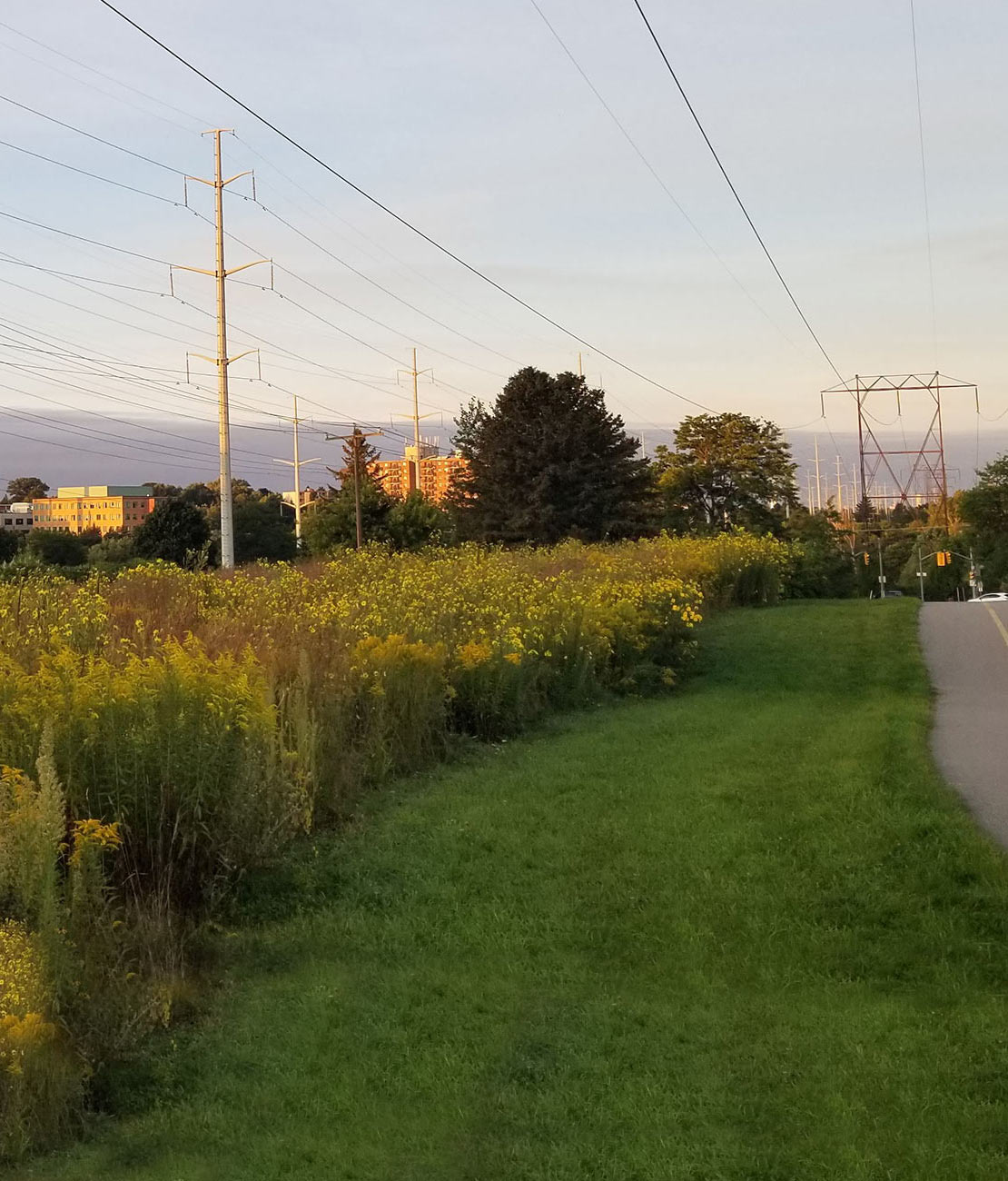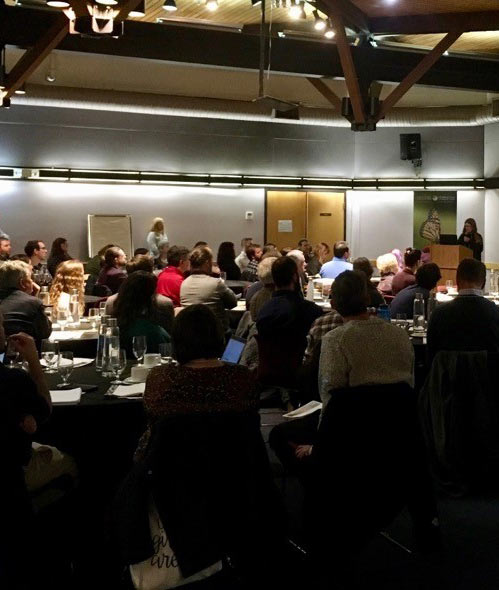 Eastern Ontario ROW Managers Network
We are creating a network for Ontario ROW Managers. This community of practice will share lessons learned as ROW management practices are being adapted. Network participants will be offered opportunities for peer-to-peer (sector based) training & discussions both in the field and at the ROW Annual Workshop.
Joining the network is FREE and those in the network will be first to be notified of upcoming events including local training workshops and online webinars along with announcements when new ROW resources and tools are available to help you do your work. Let us know what you need!
Sign up here to be part of the Eastern Ontario ROW Managers Network today.
Eastern Ontario – ROW Partners in Restoration
CWF currently has funding to support ROW managers in starting their own ROW as Habitat restoration program. This support is being offered to interested municipalities, solar farms and utility companies (electric, oil and gas) operating in the six counties of: Lanark, United Leeds & Grenville, Frontenac, Lennox & Addington, Hasting and Prince Edward.
Sign up here to receive more information about becoming a ROW partner!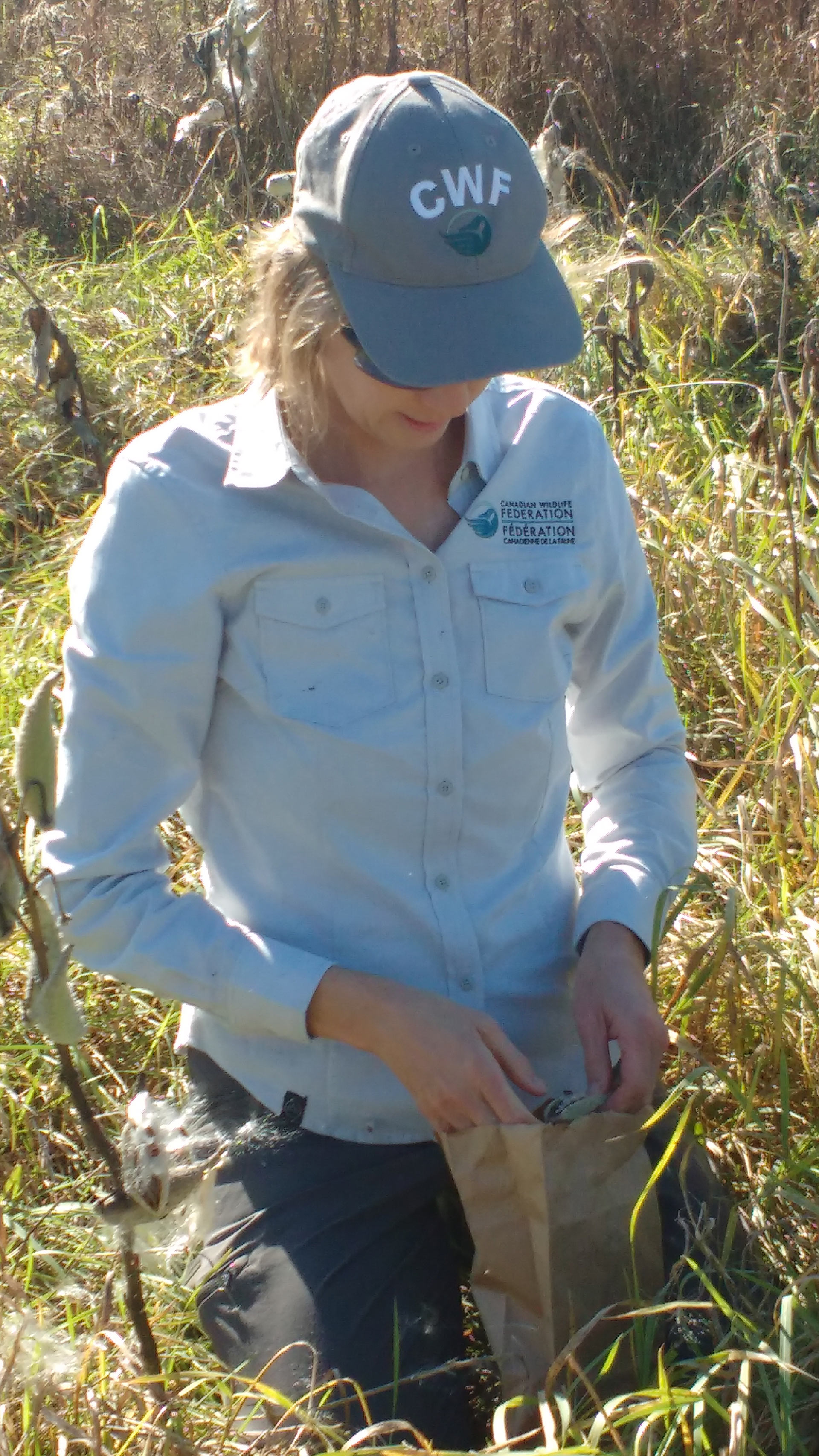 Managing Rights-of-Way for Pollinators "A Practical Guide for Managers"
Download this free Eastern Ontario guide for ROW Managers that provides a detailed introduction to habitat restoration on rights of way. This guide provides an overview of what pollinator habitat is along with details on both passive and active restoration and how to adapt your integrated vegetation management plan. It provides a high-level strategy to start restoring pollinator habitat including choosing a site, site preparation, choosing native seeds and seeding and maintaining your meadow.
Training Opportunities
Annual Webinar Series
The CWF ROW Habitat Restoration program offers a series of webinars on ROW restoration techniques and best practices each winter. Both the Canadian Chapter and the Eastern Ontario ROW Managers will be the first to be notified when this annual series is launched!

Sign up
Annual ROW Workshop
By joining the Eastern Ontario ROW Managers Network, members can participate in the ROW Annual Workshop. This workshop-networking event is an opportunity for ROW managers to spend a day with their peers, learning about best practices, vegetation management techniques and other valuable skills and procedures for managing ROW as habitat. The day will include various ROW speakers from Canada and beyond along with networking activities.

A report from our 2nd annual workshop can be found below in the "Papers & Handout" section.

Sign up as an Eastern Ontario ROW Managers Network member to be one of the first to be notified about the annual workshop!

Sign up
Blogs
10 Tips for Collecting Native Wildflower Seeds for Monarch Habitat Restoration
CWF has invested time in native wildflower seed collecting.… Read
More Blogs
Program Lead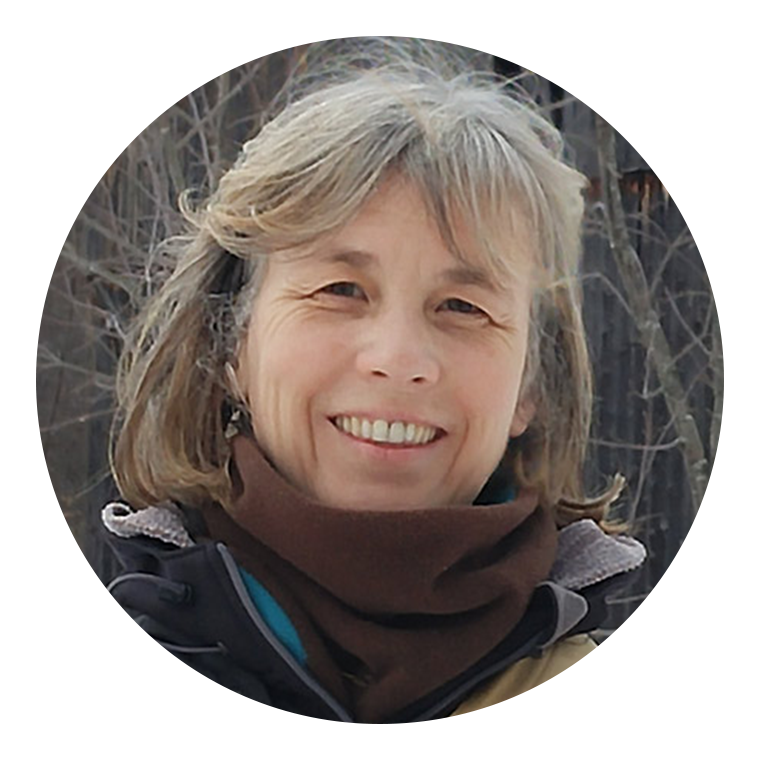 Carolyn Callaghan, PhD
My work focuses on the conservation of species at risk in Canada. I am interested in understanding the factors that put species at risk and then determining how to reduce the impact of these factors to recover populations. My team and I look for compatibility with farming practices and business practices on roadways and rights-of-way with the recovery of species at risk.
"It is imperative that we invest in initiatives to reverse the effects that pesticides and habitat loss have had on our pollinators. Together, we can do something about it and that is why planting a pollinator pathway across Canada and building a national monitoring program are key initiatives to stem the decline and build the numbers back up."